Prof. Stefano Ragni is a composer, a pianist, a musician and a music teacher.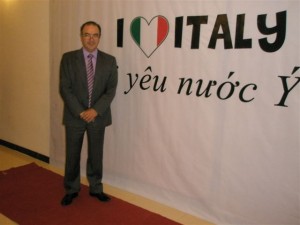 He's qualified in piano, composition and chorus direction and he's graduated in Philosophy. His teaching through the years has touched repeatedly on the subject of "Italian Opera".
Prof. Ragni can offer the young singer his knowledge acquired during 40 years of experiences in which he has accompanied great singers with the piano. Among his professional experiences, he has played at the "Festival dei Due Mondi" of Spoleto and the "Chigiana" Academy of Siena, and has worked with artists like Raina Kabaivanska, Carmen Gonzales, Katia Ricciarelli; Lajos Kozma.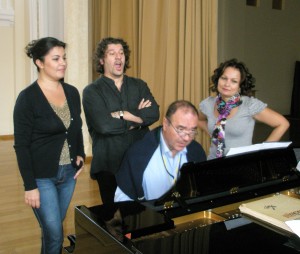 He has taught piano at the Conservatory of Perugia for almost forty years and he's a Professor of Italian Music at the "Università per Stranieri di Perugia" where he has taught the course "Vocal Music for Foreign Students" for more than 20 years, as part of his wider Music History syllabus. In these lessons he reads the score with the accompaniment of the piano, allowing the young singer to get in touch with the Italian singing tradition. Other important experiences are his concert tours across Europe and in Brazil, Argentina Uruguay, in the USA (New York, Michigan and North Carolina), in Egypt, Sudan, Israel and recently in Azerbaigian and Vietnam.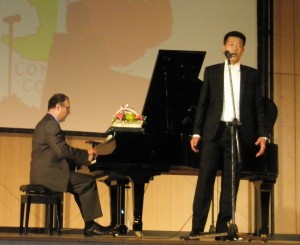 He's a member of the "Simonetta Puccini" Foundation Board of directors in Torre del Lago where he inaugurated the Forster piano found in Villa Puccini, which he composed his latest works on. With the guide of Prof. Ragni's piano, the young foreign singer will be able to approach and practice in the history, culture and tradition of the Italian Opera.