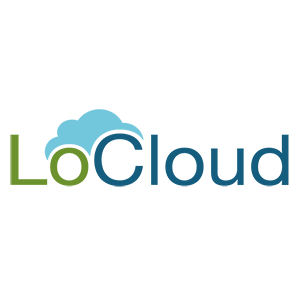 My Local Heritage
As part of LoCloud an international competition is being launched to stimulate people to explore a favourite place or part of their local history through Europeana and present their experience online in webpages, a blog or video.
The finalists will be invited to present their entries at the LoCloud final event, which will be held in Amersfoort, Netherlands on 5th February 2016.  All short-listed entries will be promoted on the LoCloud website.
The competition winners will receive a prize of a tablet computer (to be confirmed) and their winning entry will be publicised by LoCloud and Europeana.
Who can participate?
We would like to encourage curators from local cultural institutions, volunteers in local cultural institutions, local historians and students to enter.
What kind of entries are we looking for?
We are looking for entries, which illustrate how you explored your local history or favourite place using Europeana. See for example: http://vimeo.com/62602290.  Your entry should:
Be engaging
Share your discovery of local heritage using images, movies, texts, sounds and 3D
Share your experience of using Europeana
Present your findings in a visual way for others
Your entry can be in the form of a set of web pages, a blog or a video, for example:
An exhibition about a favourite place
A story about your town
A path or route for others to follow around your area
The entry must be available online.
Content
You can re-use digital content (images, documents, videos, sound recordings) that you find in http://europeana.eu but take care to check the licence allows this first.  For information about licences see: http://creativecommons.org/licenses/. Look for content in Europeana that is labelled as:
Public Domain
CC-BY
CC BY-SA
CC BY-NC
CC BY-SA-NC
For content labelled with other licences, you should contact the institution whose content it is and ask for their permission before using it in your entry.
We anticipate that your entry will be highly visual.  You may include some text or spoken word content in any European language.  As we will show the winning entries to people across Europe we suggest you keep any text simple so that your entry can be enjoyed by all.  Our example illustrates how this can work: http://vimeo.com/62602290.
How do you enter?
To participate in the competition and submit your product you should complete the application form.
You must include a link to your entry where it can be viewed online.
Key dates
Competition launch: 1st Marc 2015
Submissions to country organisers by:  1st October 2015
Nominations to international LoCloud panel: 1st November 2015
Final event and prize awards: 5th February 2016
Representatives of the finalists will be invited to participate in the prize ceremony and their accommodation and travel costs will be covered by LoCloud.
Selection committees
National selection committees will be appointed by each LoCloud country coordinator to review all the entries within their country and to nominate three entries to the international panel.
An international selection committee has been appointed to review all the nominations by countries and to select the winners of the LoCloud competition. The committee includes:
Gunnar Urtegaard, National Archives of Norway
Jill Cousins, Europeana
Henk Alkemade, Cultureelergfoed Netherlands
Contacts
For any additional information on the LoCloud competition, please contact: locloud@fondazioneranieri.org.
My Local Heritage: Online competition submission form
| | |
| --- | --- |
| Title * | |
| Link to your entry * | |
| Description (max 150 words)  * | |
| Name of authors* | |
| Email* | |
| Country* | |
| Institution (if applicable) | |
| Short biography for authors (max 100 words) | |
LoCloud country coordinators will assist participants who are nominated for the international competition in providing a summary describing their entry in English.